Current Classes
Patty teaches weekly Viniyoga classes in Ridgway at the locations listed below.
These classes are maintenance and therapeutic in nature. Patty helps you utilize your breath to gently stretch the body to a more relaxed state, creating a strong foundation from which everything else you do can grow with ease.
Patty believes that yoga gives us the opportunity to listen to ourselves. She creates a space in which all practitioners can listen and discover what's best for them and their bodies. Through listening, adapting and modifying to your specific body, the depth of the stretch brings strength.
All ages and abilities are welcome!
If you would like personalized support contact Patty about private sessions.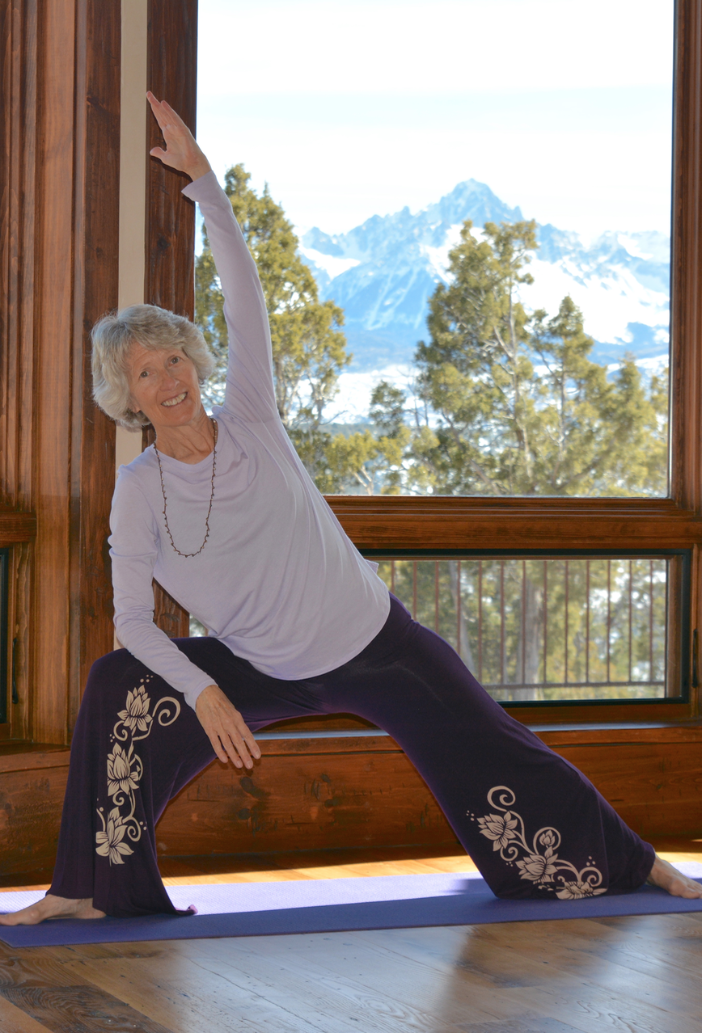 When & Where
Starting 5/1/20, Patty will be teaching her Friday morning (9 to 10:30am, Mountain time) and Monday evening (5:30 to 7pm, Mountain time) classes via Zoom !!
Be in touch if you want to join in ! Stay safe and take special care ! Namaste !!!!
Contact Patty for more information.
Class Prices
Drop In - $15.00
3 Classes - $39.00
5 Classes - $60.00
10 Classes - $110.00
65+ Drop In - $13.00
65+ 10 Classes - $95.00
*Cards expire after 3 months.